Tag Archives:
suffragettes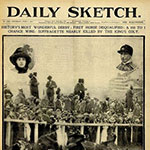 Is commemoration a matter of deeds versus words? The famous tragic incident when suffragette Emily Davison fatally threw herself in front of the King's horse at the Epsom Derby, 1913, remains engraved on the public's memory. Indeed, many of you
An overview of the Votes for Women campaign By Claire Jones Introduction Before the 1832 Reform Act most men and all women did not have the vote. This act created a wider franchise but used the term 'male person', specifically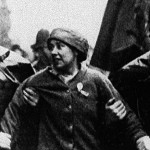 (…continued from part 1) After the passing of the 1913 Prisoners' Temporary Discharge Act for Ill Health  (known as the 'Cat and Mouse' Act) Sylvia was more than once released for short periods, only to be rearrested once sufficiently recovered.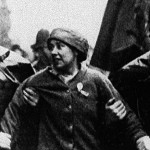 As a little girl growing up in Woodford Green, on the fringe of Epping Forest, just before World War Two, I was warned by my very conventional Conservative parents to walk on the other side of the road when I