Summer 2010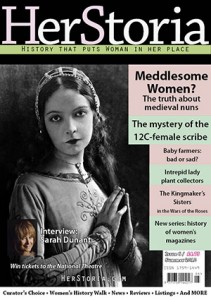 Highlights include
Who became a medieval nun?
Secret codes and the Anglo-Saxon female scribe
Interview with historical novelist Sarah Dunant
Victorian baby farmers: sad or bad?
Walk around Brighton
Intrepid woman plant collectors
New series on the history of women's magazines
350 years of the Royal Society - but where are the women?
The kingmaker's sisters in the Wars of the Roses.
Also News, Curator's Choice, Reviews, Listings and MORE.
Buy this Magazine