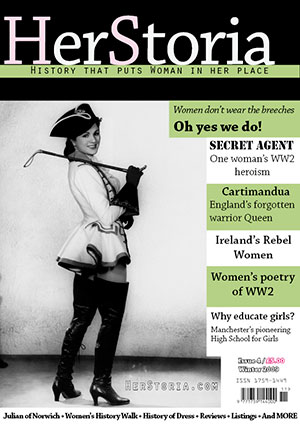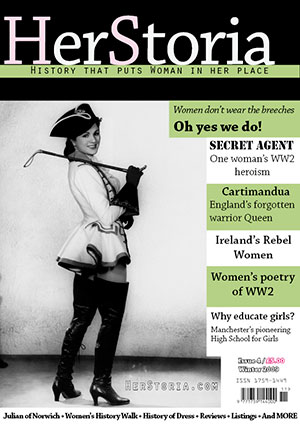 HerStoria Winter 2009
Here are just some of the highlights to be found in the Winter issue of HerStoria.
In March 1944 secret agent Yvonne Baseden parachuted into occupied France. We hear her story, mostly untold, as one of the Special Operations Executive.
Who was the Queen who ruled at the same time as Boudica, and who managed to keep her people safe and prosperous during thirty years of Roman occupation? Find out in in our next issue…
Discover moving women's poetry of the second world war.
Join us for a women's history walk around the fine medieval city of Norwich.
And, with the pantomime season nearly upon us and 'principal boys' about to take to the stage, we discover the history of cross dressing actresses (oh yes we do!)
So much more too - check out the preview.
To get your copy of HerStoria's great Winter issue, or to subscribe, visit here.

---